Related Photos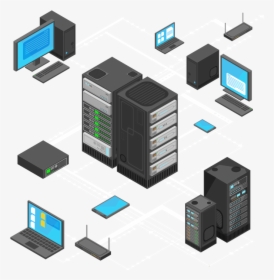 Quick Links
Programming Languages
Types of Hacker
Networkong
Computer Networking
A computer network is a group of computers that use a set of common communication protocols over digital interconnections for the purpose of sharing resources located on or provided by the network nodes. The interconnections between nodes are formed from a broad spectrum of telecommunication network technologies, based on physically wired, optical, and wireless radio-frequency methods that may be arranged in a variety of network topologies.
Network Nodes
Apart from any physical transmission media, networks are built from additional basic system building blocks, such as network interface controllers (NICs), repeaters, hubs, bridges, switches, routers, modems, and firewalls. Any particular piece of equipment will frequently contain multiple building blocks and so may perform multiple functions.
Network interfaces
A network interface circuit with port for ATM An ATM network interface in the form of an accessory card. A lot of network interfaces are built-in. A network interface controller (NIC) is computer hardware that connects the computer to the network media and has the ability to process low-level network information. For example, the NIC may have a connector for accepting a cable, or an aerial for wireless transmission and reception, and the associated circuitry. In Ethernet networks, each network interface controller has a unique Media Access Control (MAC) address—usually stored in the controller's permanent memory. To avoid address conflicts between network devices, the Institute of Electrical and Electronics Engineers (IEEE) maintains and administers MAC address uniqueness. The size of an Ethernet MAC address is six octets. The three most significant octets are reserved to identify NIC manufacturers. These manufacturers, using only their assigned prefixes, uniquely assign the three least-significant octets of every Ethernet interface they produce.
Repeaters and hubs
A repeater is an electronic device that receives a network signal, cleans it of unnecessary noise and regenerates it. The signal is retransmitted at a higher power level, or to the other side of an obstruction so that the signal can cover longer distances without degradation. In most twisted pair Ethernet configurations, repeaters are required for cable that runs longer than 100 meters. With fiber optics, repeaters can be tens or even hundreds of kilometers apart. Repeaters work on the physical layer of the OSI model but still require a small amount of time to regenerate the signal. This can cause a propagation delay that affects network performance and may affect proper function. As a result, many network architectures limit the number of repeaters used in a network, e.g., the Ethernet 5-4-3 rule. An Ethernet repeater with multiple ports is known as an Ethernet hub. In addition to reconditioning and distributing network signals, a repeater hub assists with collision detection and fault isolation for the network. Hubs and repeaters in LANs have been largely obsoleted by modern network switches.
Bridges
A network bridge connects and filters traffic between two network segments at the data link layer (layer 2) of the OSI model to form a single network. This breaks the network's collision domain but maintains a unified broadcast domain. Network segmentation breaks down a large, congested network into an aggregation of smaller, more efficient networks.